107 Miles
Finished in 6 hours and 40 minutes
16mph average
It was my first organized century... and it sure was a great one. I stayed at my cousins place that lived in Davis. I rode to the start line in the morning to get my warmup. I found all my friends and lined up!
The training buddies!
Vince and I with our maps.
Gary and his coworkers.
Doing the ride for my Mom.
Ready to go!
and............Finished!
End result...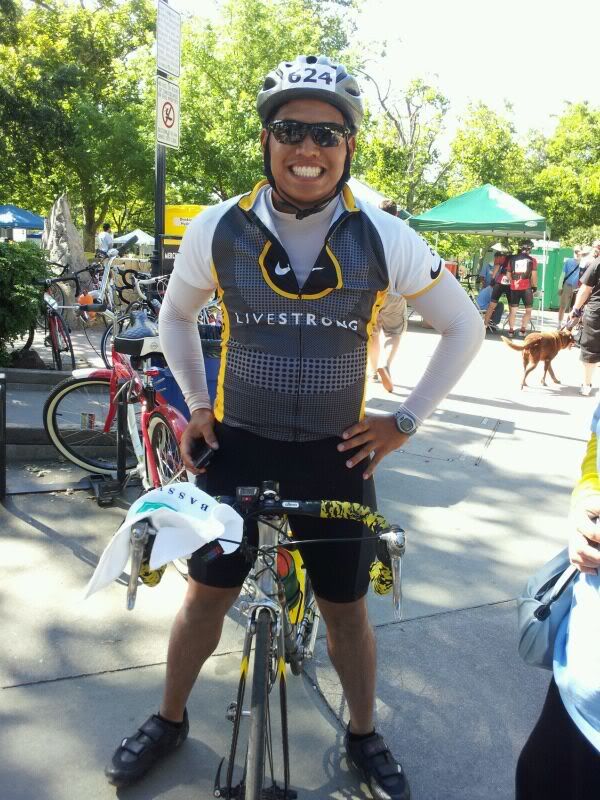 I still had a smile on my face.
Thanks to my aunt and cousins for supporting me!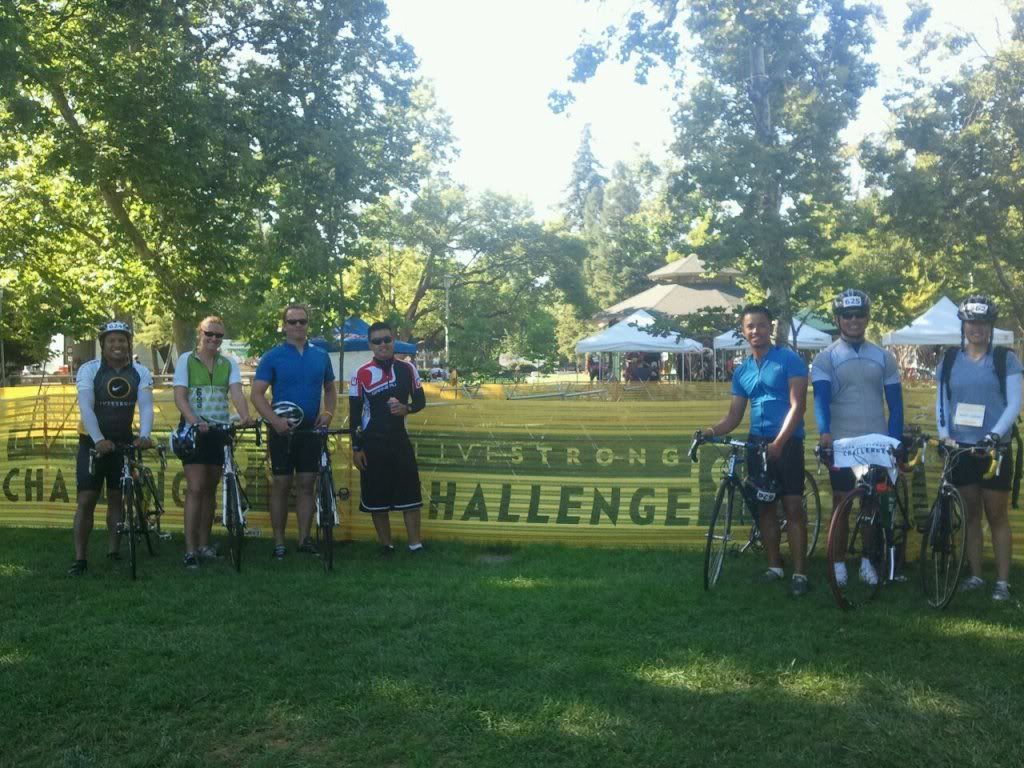 The crew after the ride.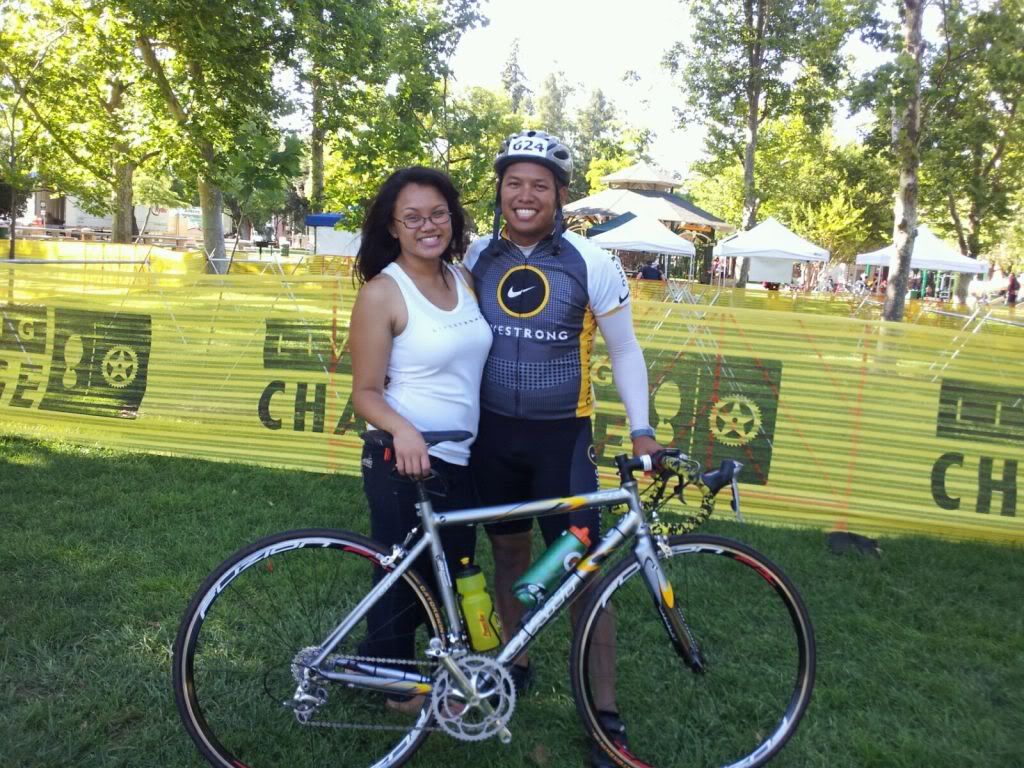 :)