It was a good day to ride because of the great sun showering the Monterey Peninsula. I packed my snacks: banana, 5 gel packs, gatorade in the bottles, and cliff bars. Going through Pebble Beach is always nice. The only thing I hate is no shoulders and the inconsiderate drivers that don't give you room. Well I think most of those people are tourists. The bike path from Monterey to Marina was bare today with no cyclists or crazy animals:)
The whole ride was a success. I only ate when I was on the bike. I wished I could have stopped for a meal but gel packs sufficed.
My body started to talk to me on my way back from Big Sur. I got a hamstring cramp just before going back uphill into Carmel.
Riding past the Monterey Bay Aquarium.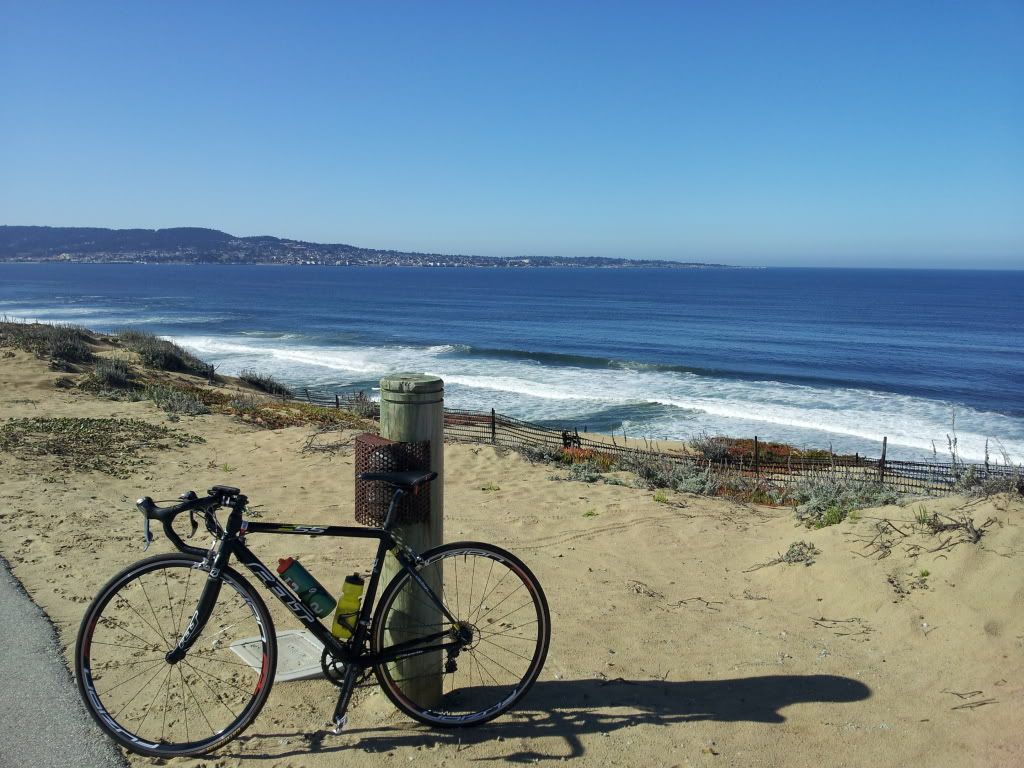 View from Sand City hill!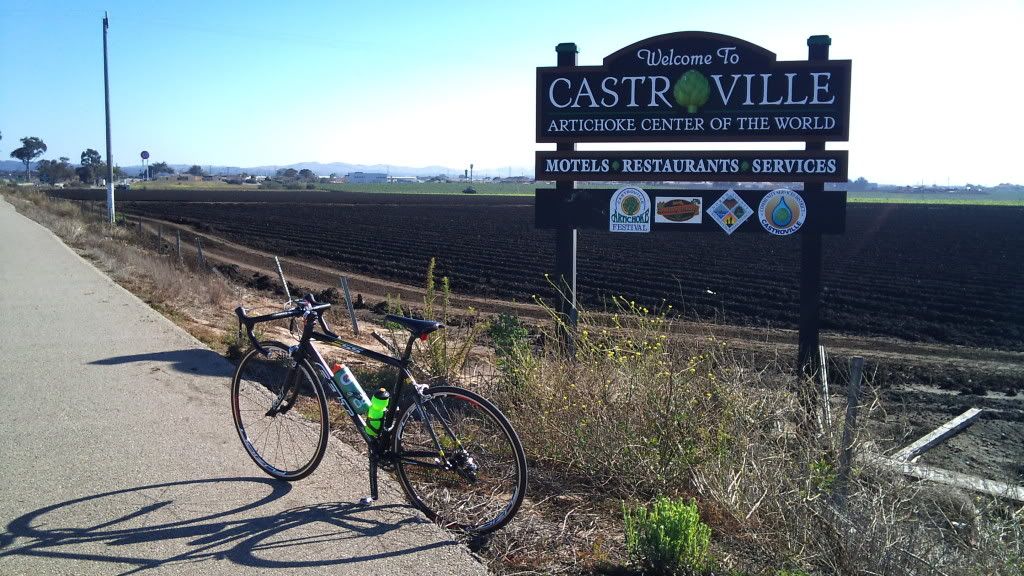 Castroville...Artichoke capital!
On the way to Big Sur...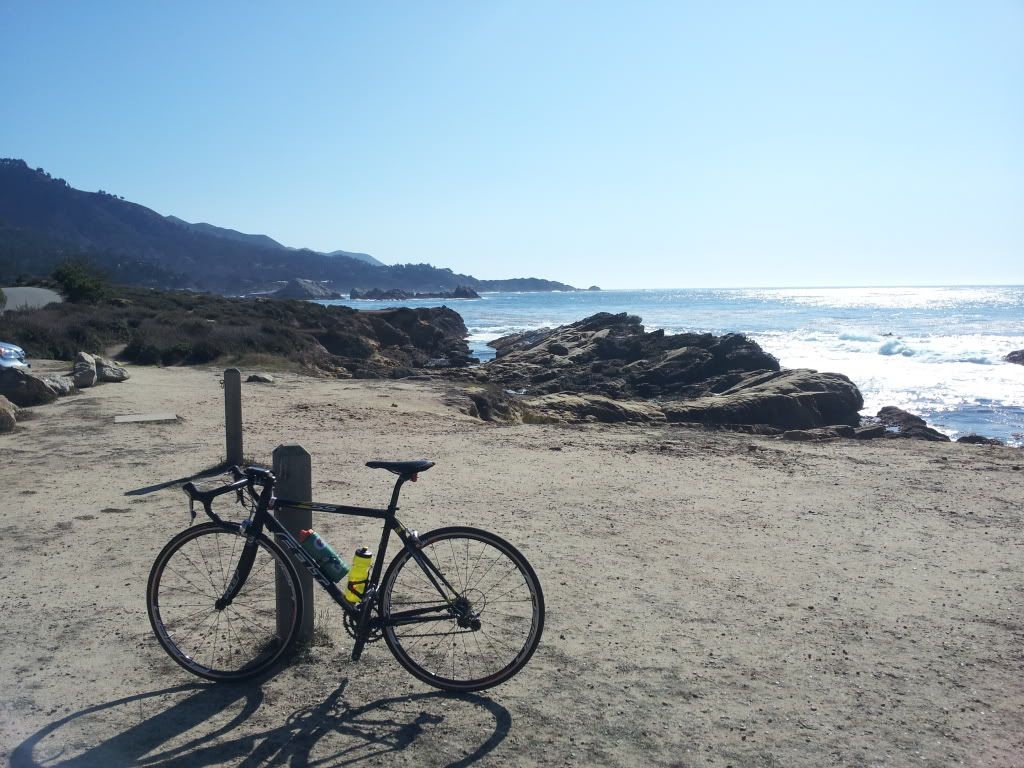 Nice view from Pt. Lobos State Park!