Thanksgiving sure got to me this year. I was off my bike for 2 weeks in November because of vacation and letting the legs rest. I really wanted to make this a big ride, but going through the hills in Pebble Beach got to me. I was riding up an over one hill and I just felt like passing out. Ok... I could have been pushing too hard, but I always push hard up that same hill. I think I just needed a warmup ride before I do something big.
So I just ended up riding to Pacific Grove and back. I stopped along the way to take some pics. I can't believe the weather is holding up into December. There were many cyclists riding the opposite direction I was riding.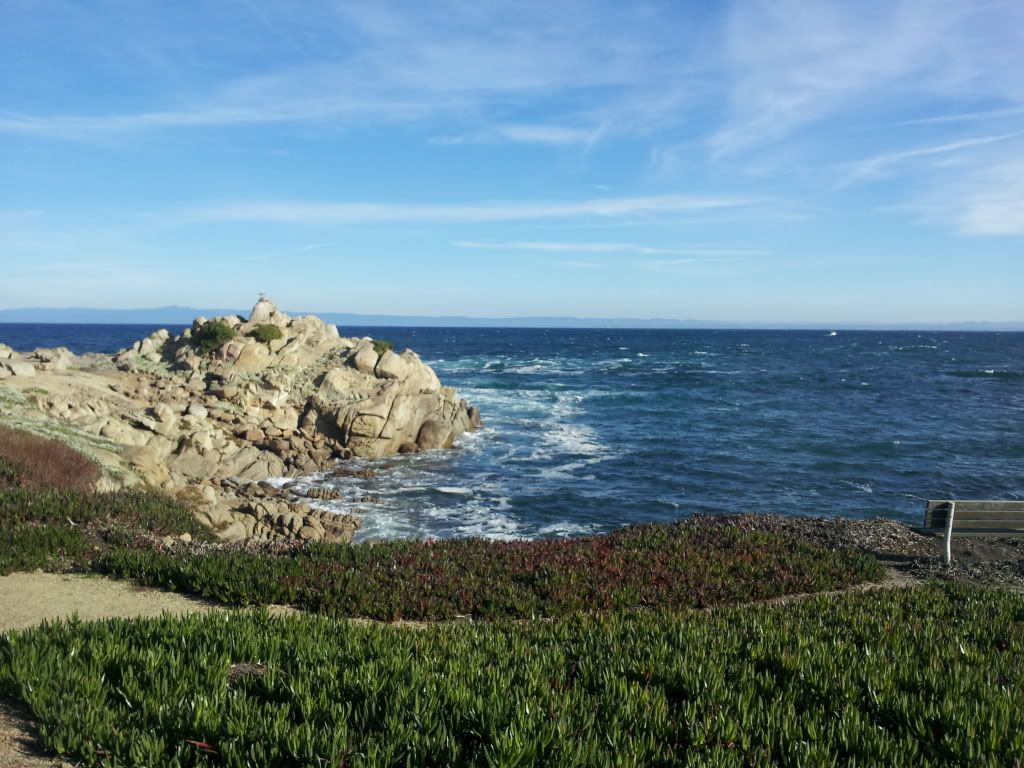 Da rock in PG.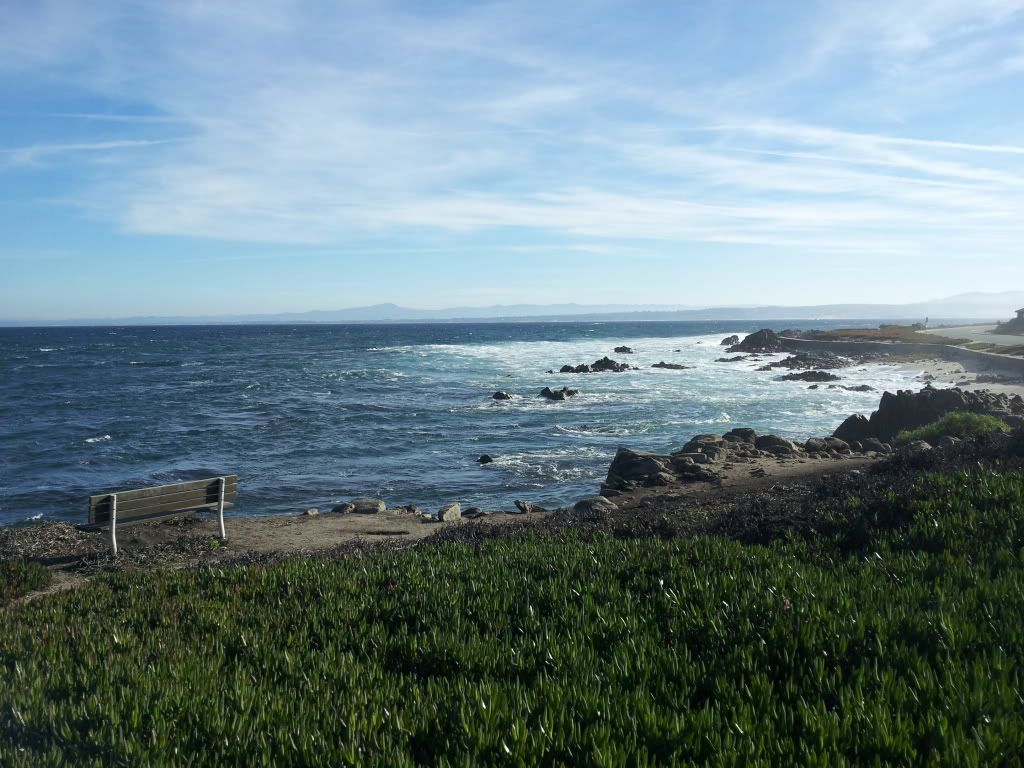 A little hazy but the sun brought the warmth.
Looking onto Asilomar Beach-where all the shark attacks happen.
View of Pt. Lobos from Carmel