Decided to get some climbing in to wake up the legs. I did my usual warm up to America Canyon and through Vallejo Waterfront. It was such a nice day. It was glad I didn't wear leggings. Sometimes it sunny but the air is very cold. I went on over the Al Zampa Bridge and up on San Pablo Rd.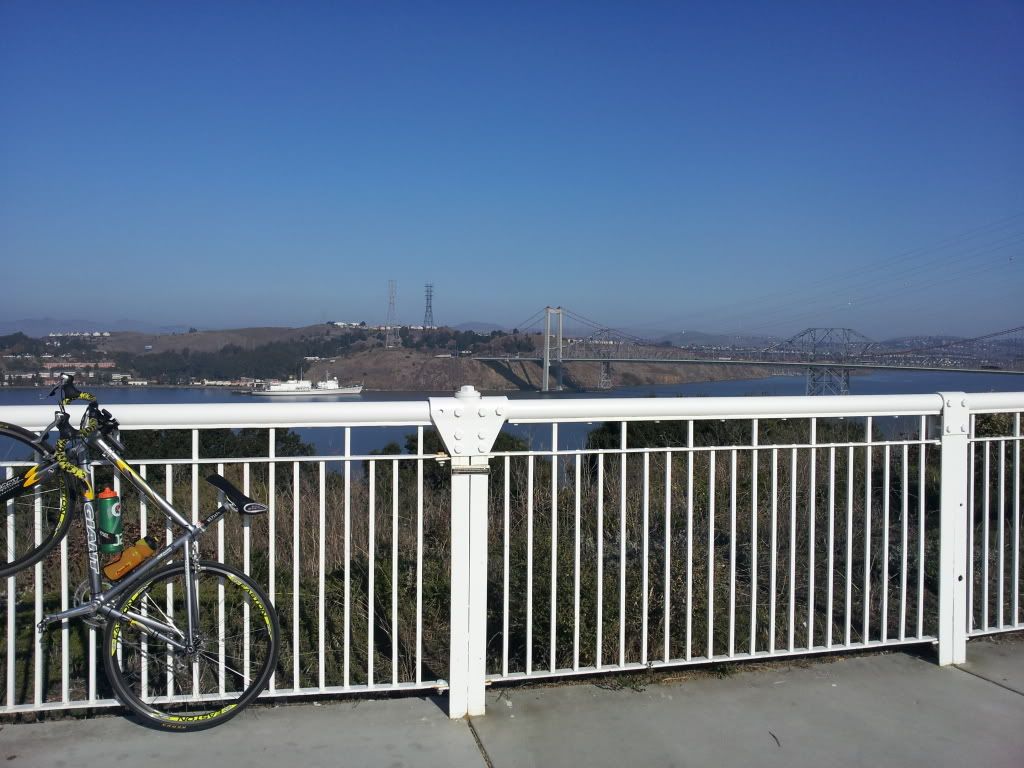 The view of the Al Zampa Bridge from the Crockett lookout. It is just north of the Dead Fish Restaurant.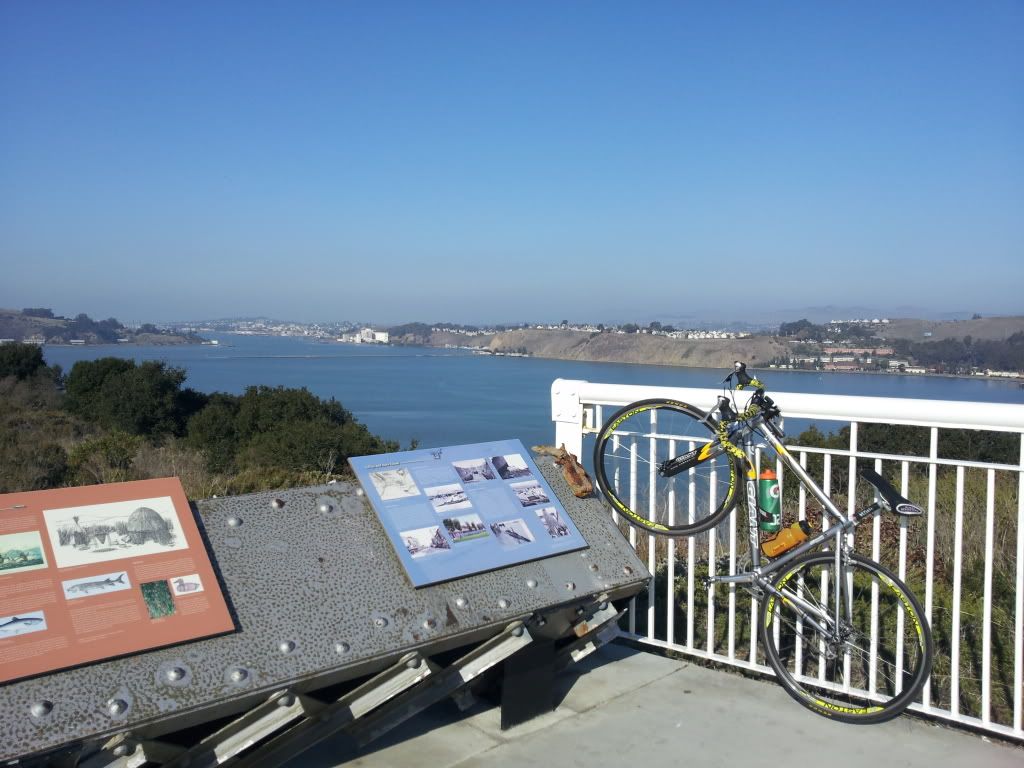 The view of Vallejo...a wonderful day in December!