73 Miles
5 hours 13 minutes
Group ride!!
It was HOT DAY in central California. We started at my buddies house in Dixon. Then Dixon to Davis had CRAZY headwind. Then Davis to Sac was blazing hot.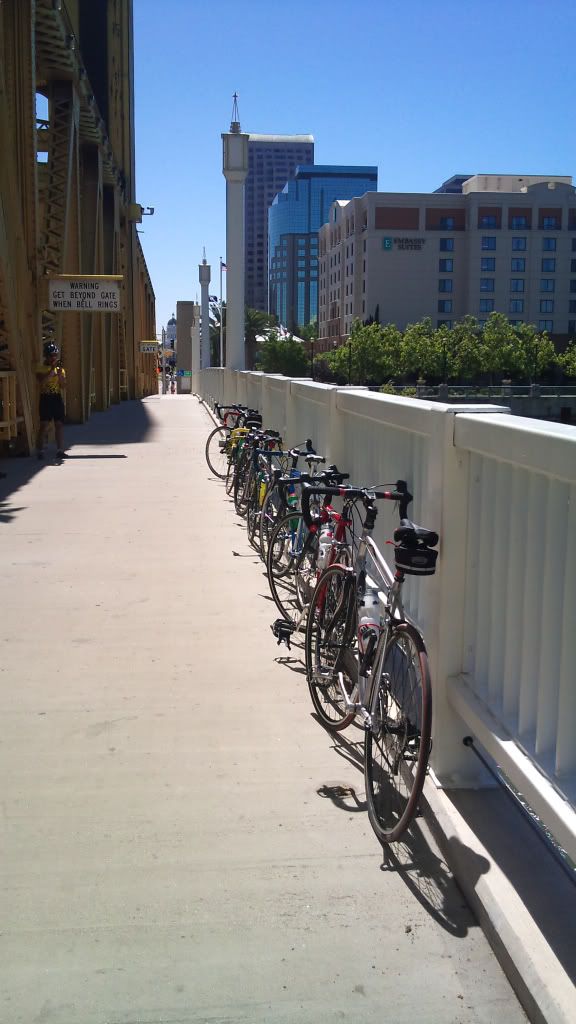 We passed through the nice bridge near downtown Sac. We arrived at Panera Bread to take a break and call it our half way point. The ride back was bearable since it was late in the day. We got tailwind going back to Dixon from Davis hitting a cruising speed of 30-35mph.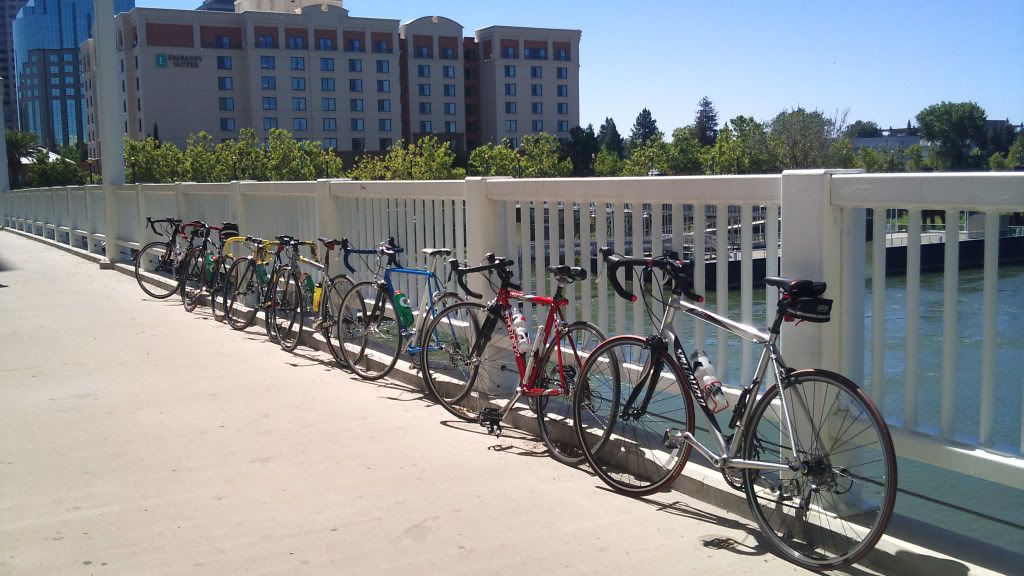 We all decide to take pics at the bridge...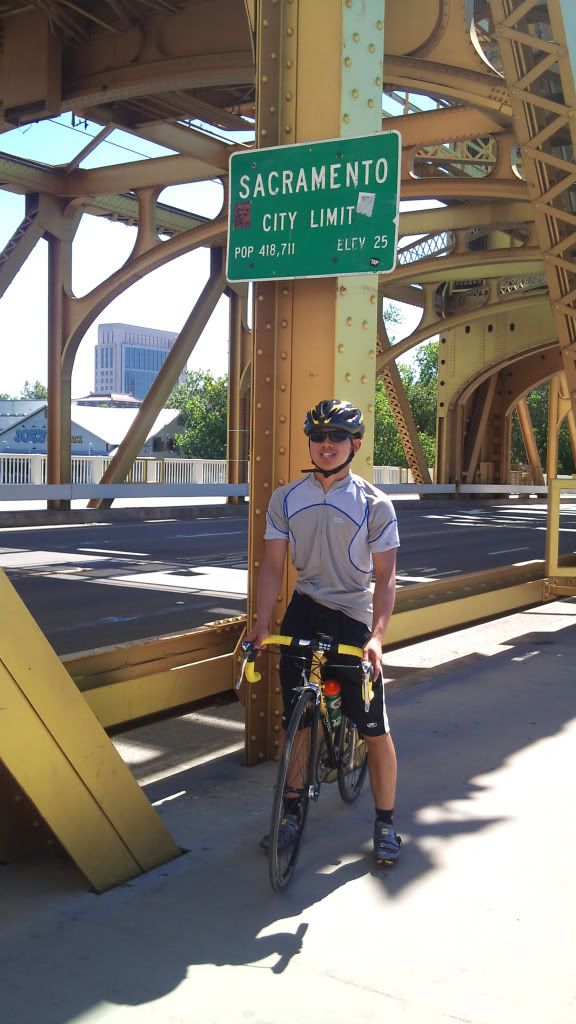 Andrew
Gary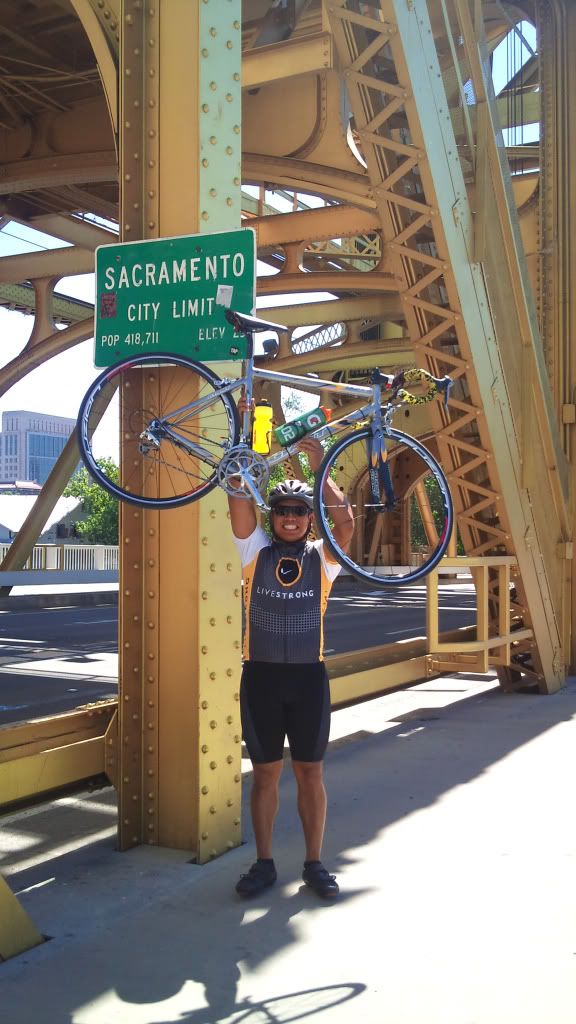 Me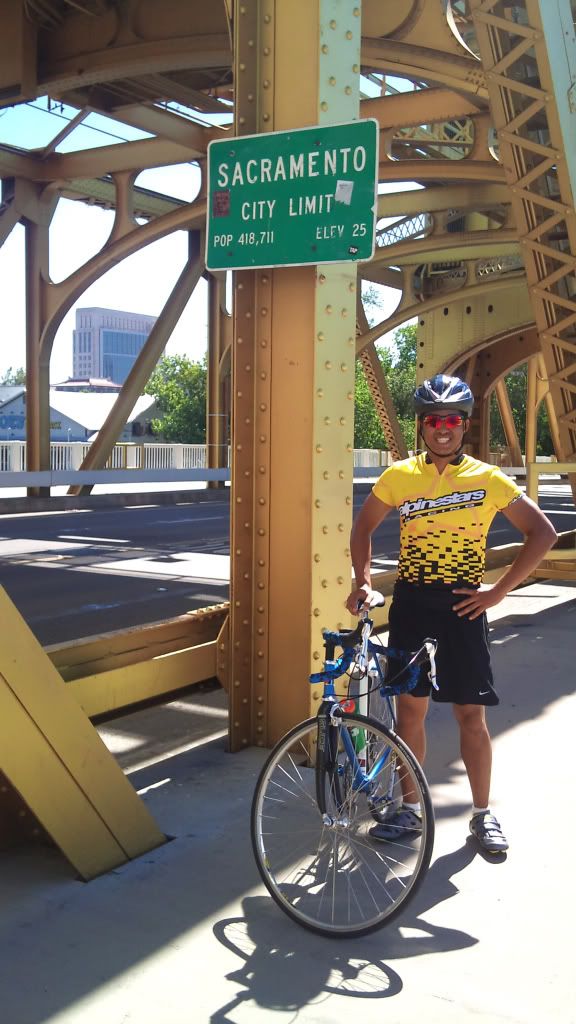 Vince
We all got crazy tanlines.....