The TCR got some love today! I always see people take Franklin Canyon Rd up to Cummings Skyway so I decided to try it out too. Vallejo to Benicia was my warmup. In through Martinez and up Franklin Canyon was a different story. It was a good uphill all the way up to the top of the hill on Cummings Skyway.
I need more of this. MORE CLIMBING!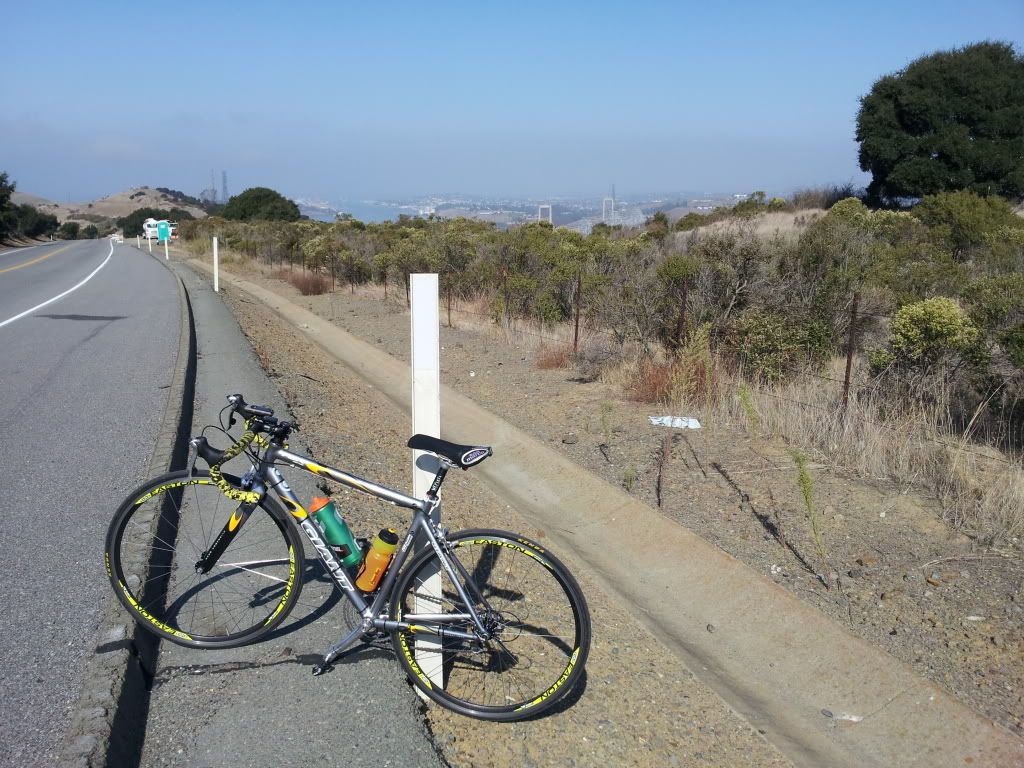 View from Cummings Skyway!