Happy Martin Luther King Day!
I woke up this morning needing some time on the bike after yesterday's quick trip to Carmel for my Nana's birthday. I had a lot of home cooking and packed on more calories before this ride. I checked the weather updates and was weary of riding to Winters since it said 42ºF. I knew it would warm up sometime during the afternoon. One thing I like about winter riding is that I have to ride during the day so that means I get to sleep in a bit before the ride. If I go out to early, I would just freeze.
So I suited up and did 10 minutes on the trainer prior to setting out. I changed my usual route to Hunter Hill by taking Redwood all the way up to Columbus. I think it is just better because I get another hill in my ride. Hunter Hill always kicks my butt and I my goal this year is to gain a 10mph+ average up the hill. As I came up on over the hill, I felt the breeze and it was CHILLY! I went out with my cycling shorts with leg tights and Under Armor under the jersey. I really wish I brought my jacket... but no turning back!
It was nice and sunny throughout the ride but the wind chill numbed my toes and fingers. I did not stop at the Safeway in Fairfield this time. I just kept on going with no stops to Winters. Throughout the ride, I was really contemplating on heading to Davis after Winters. I just wanted to ride more and add more base miles. I completely changed my mind once I got off Pleasant Valley Road and onto Putah Creek. The wind became colder and I could just feel my sweat on my back give me the chills. It was not very fun to have cold headwind anyway. I ended my ride at Steady Eddys with a good cup of coffee. I seriously need foot covers for the winter rides.
I finished the ride in 2 hours and 19 minutes: my second best.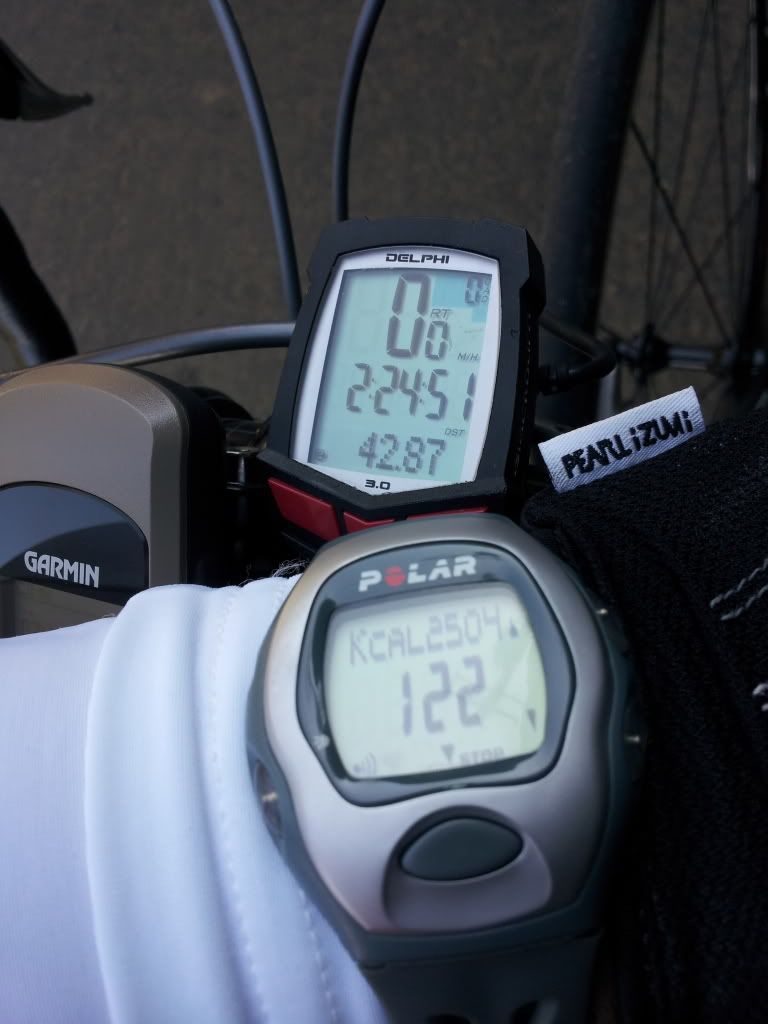 Overall mileage