This was my first back to back ride in a while. I am usually scared of my cramping legs but It hasn't hit me in a while. My buddy Chris called me up since he was in town and wanted to go for a ride. So always, a good 30 mile ride is the Vallejo-Benicia-Cordelia loop. I left my house and went to the Starbucks near Rose Dr. where we both started the ride. We started off pretty fast heading over to Cordelia. I had a front flat on the overpass going to Cordelia. Coming back into Vallejo, we rode up Mcgary and Hunter Hill. We split paths at Springs just before sundown.
Chris at the top of Hunter Hill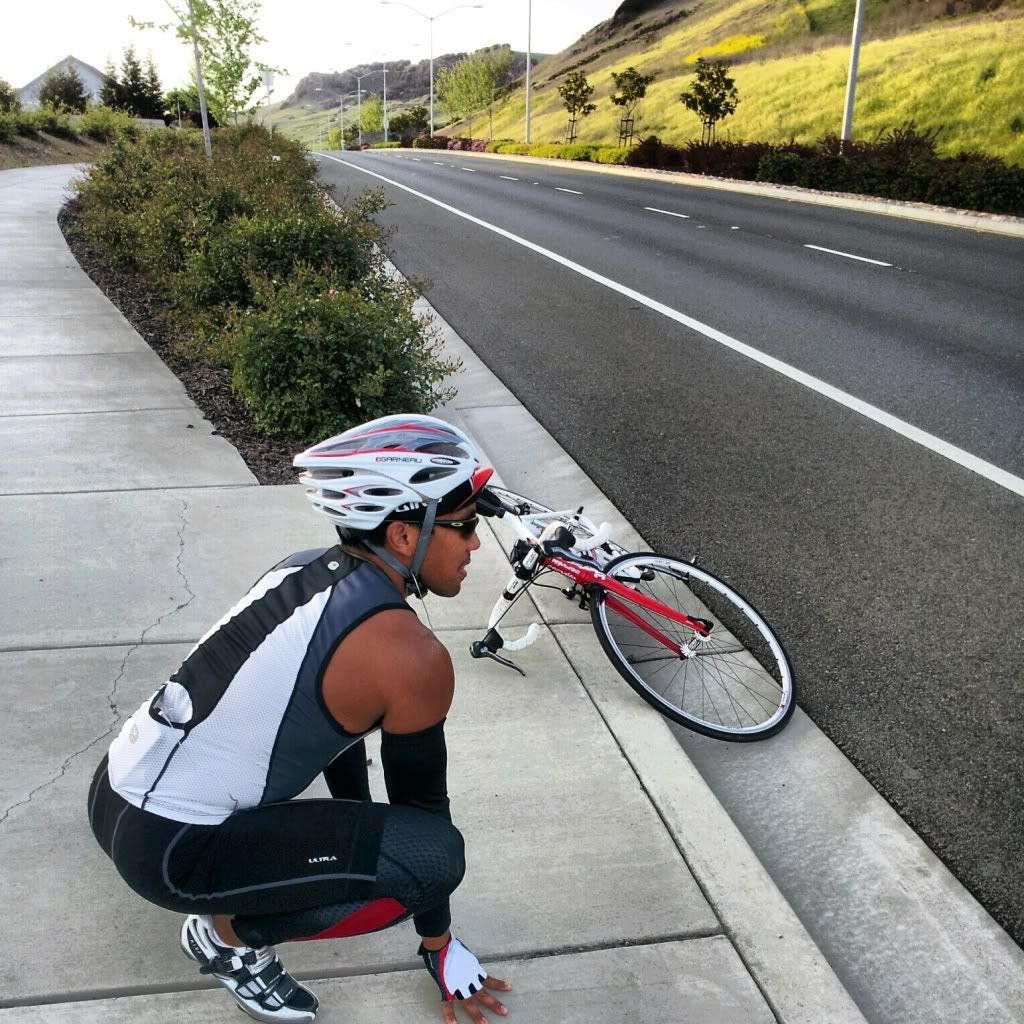 Getting some cramps...