It was very nice, sunny Wednesday morning in Vallejo. I better take advantage of all this sunshine we are getting in the area. I did not want a long or too short ride so I decided to take a trek to Napa. Initially I was just going to ride to Yountville, but I got sidetracked.
Going to Napa was pretty nice. Hwy 29 from American Canyon to Napa is tricky. You could just go all the way through 29 but there is a lot of traffic and trucks whizzing by you at 60+ mph. So I took the frontage road through the flea market area. It seems hwy 29 is never cleaned or maintained because there is a lot of glass and rough patches throughout the ride. I felt good cruising at 20+ mph. I think my average from Vallejo to Napa was 20 mph.
As I rode through Silverado trail, I saw the sign for Soda Canyon. I've always wanted to see what was up there since I heard about it from another friend and the
Napa River Velo
suggested it as a good climb. So I diverted my route up Soda Canyon.
Initially the ride was fine. It was good climbing and medium range hills. I think it got steep after the narrow bridge. It became wicked steep... I guess I am not used to climbing because I had to take breaks every 5 minutes or so to catch my breath. I didn't realize til after the ride when I checked my Garmin that it was 15%+ grade. It made me wish I had a triple on my bike but my 34/27 gear made it possible.
I kept going all the way to the end to the winery entrance. It felt good to finally ride up that way. I think I will try to come this way more often and try to beat my time. The ride back to Vallejo was fine with moderate traffic going through American Canyon.
When I finally got home, I had low pressure in my rear tire. I guess there was a slow leak. I suspect glass... I hope Caltrans could clear the side of the road once in a while:)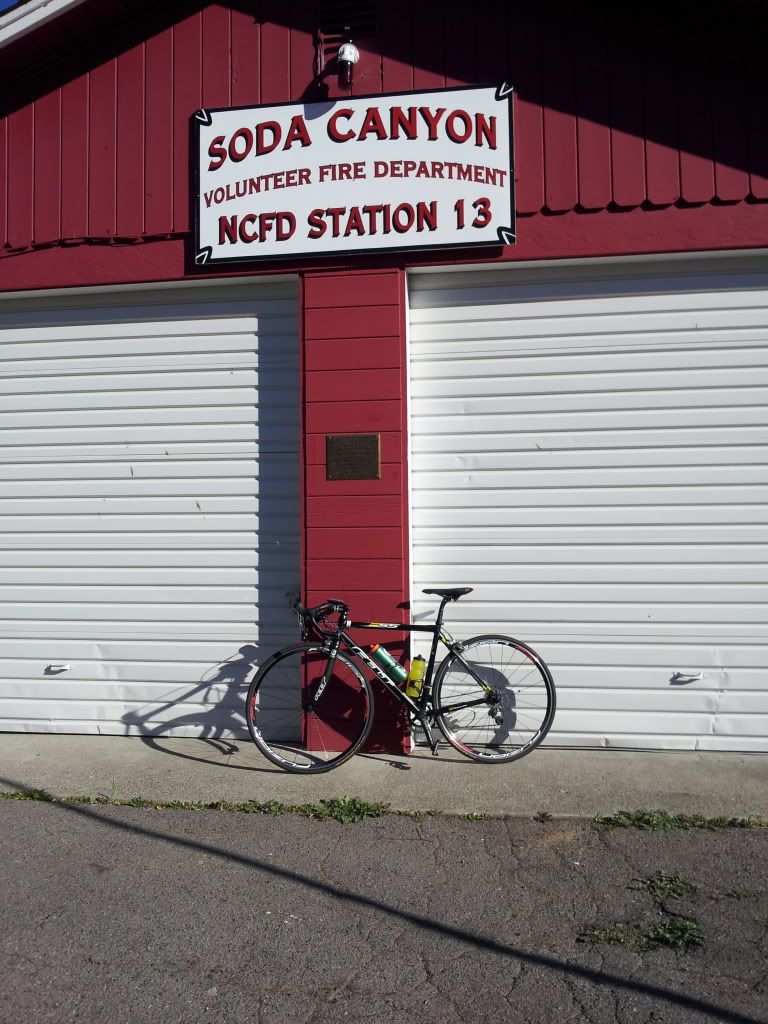 Goin on up... I pass the volunteer fire station.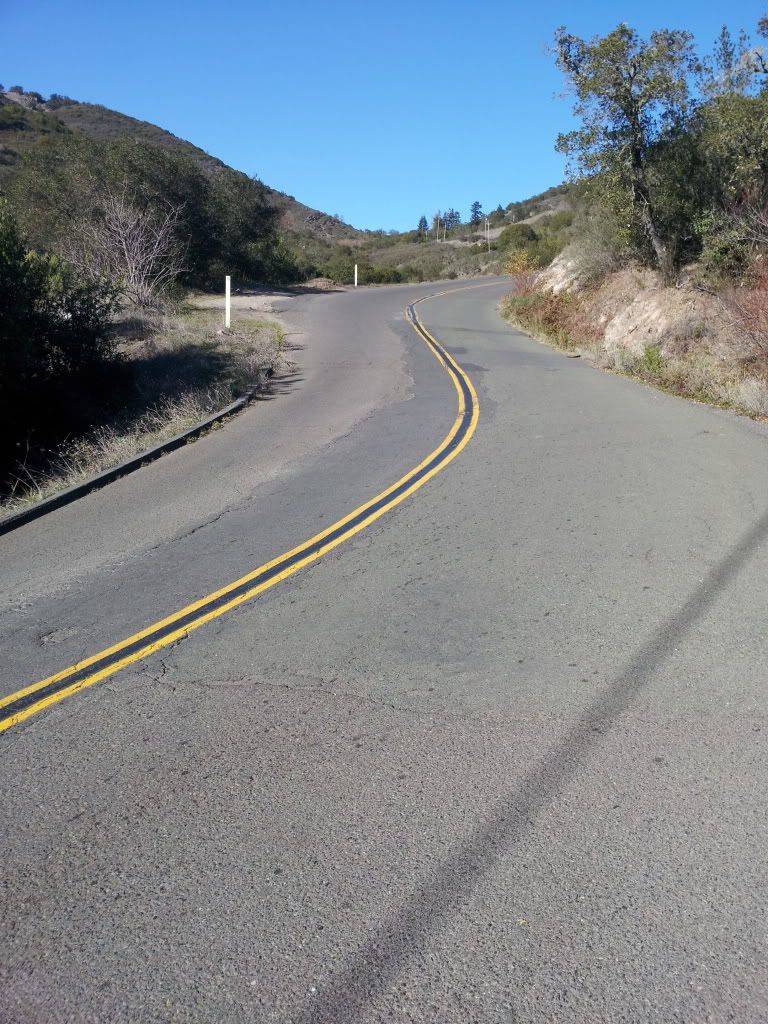 Getting steep!!
The view!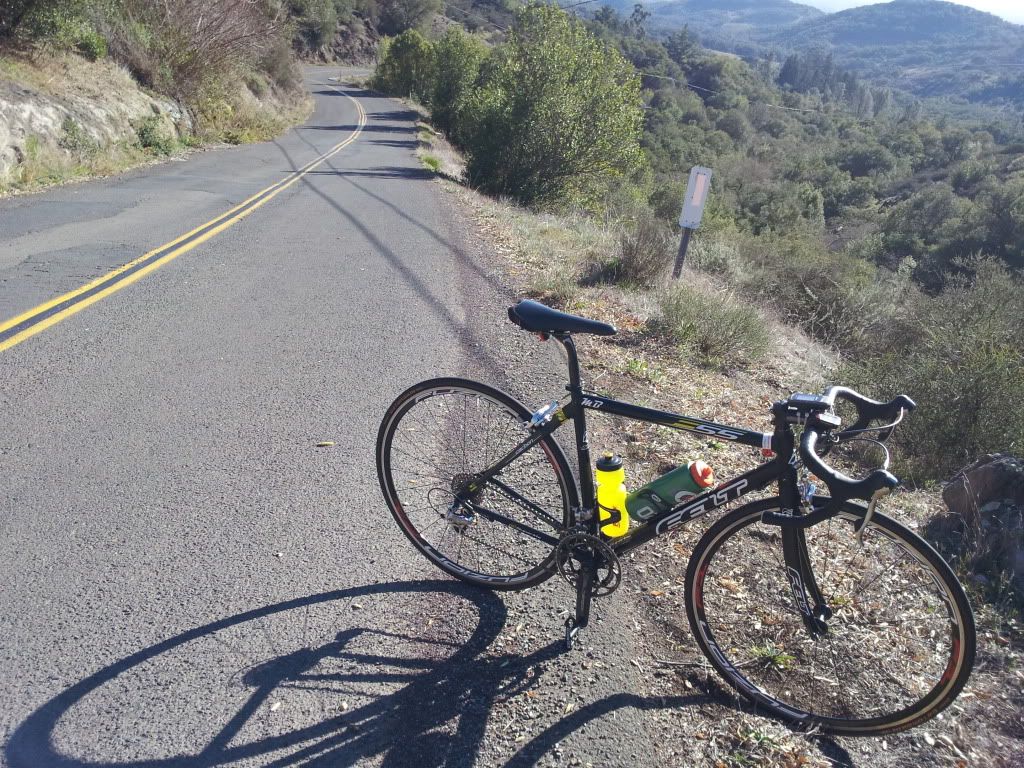 This was the steep part.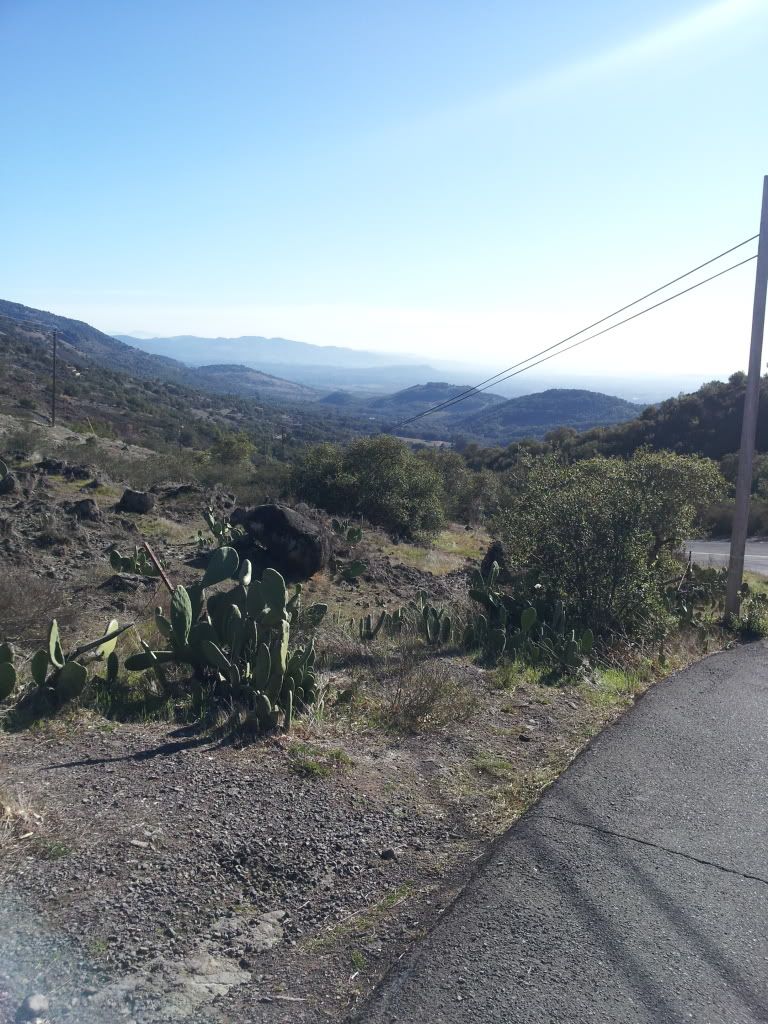 Getting higher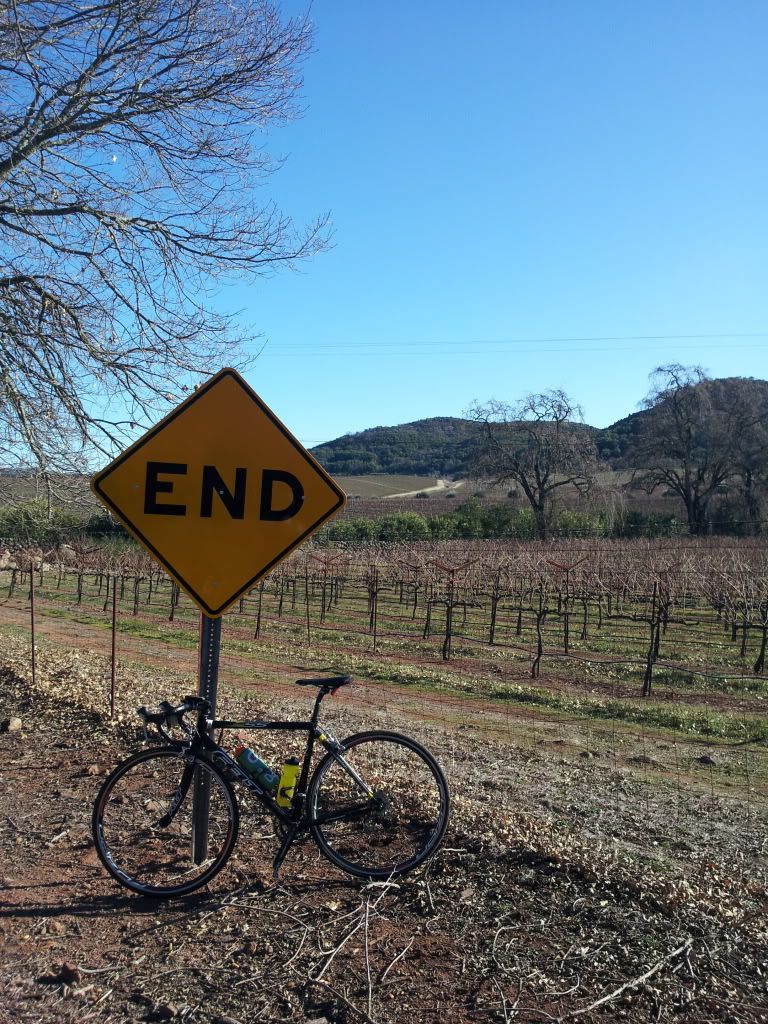 Finally made it to the...
The entrance to the Antica winery