Headed out on an adventure ride to Napa. I headed out of Vallejo in the morning. At first, I just wanted to go to Yountville, but the fun began when I passed American Canyon. I felt like I was on a roll! I was speeding through AmCan, then through Napa. I felt good on Silverado Trail climbing up the rollers on the big gear. I came up to the Yountville crossing road and I decided to just pass it and head to Rutherford. I stopped on Silverado just to find my way, but just kept blasting through to Rutherford. I finally made it to Rutherford in a new PR 30.25miles@21.4mph.
I felt like I could go further so I headed to St. Helena on HWY29. I stopped at the gas station at St. Helena just to refuel and get a snack. It was a bit toasty out and I just had to relax in the shade for a bit. I headed back to Napa on Silverado instead of 29. Hwy29 just scares me sometimes because of the afternoon traffic. Plus, I hate crossing over to Yountville when I am heading south on Hwy29. On Silverado I came across 3 dead snakes, one dead skunk, and 2 dead squirrels. I was able to see a deer relaxing in the brush near the side of the road. There just more to see on Silverado Trail:)
I got to Napa and had to refuel again. I found the 35 cent watering hole. I swear those machines are not just for people filling up those big containers but for waterless cyclists! I then headed back to Vallejo on my usual route. This is where the wind always kills me and my time. I had crazy headwind from Napa Valley College all the way to north Vallejo. I just had to tuck and keeps spinning.
I made it to Vallejo well under five hours which included all the stops. I now have a nice tanline on my legs and arms. I always enjoy going north towards Napa because of the scenery. My next goal is to go to Calistoga and add a climb up to Atlas peak or Soda Canyon.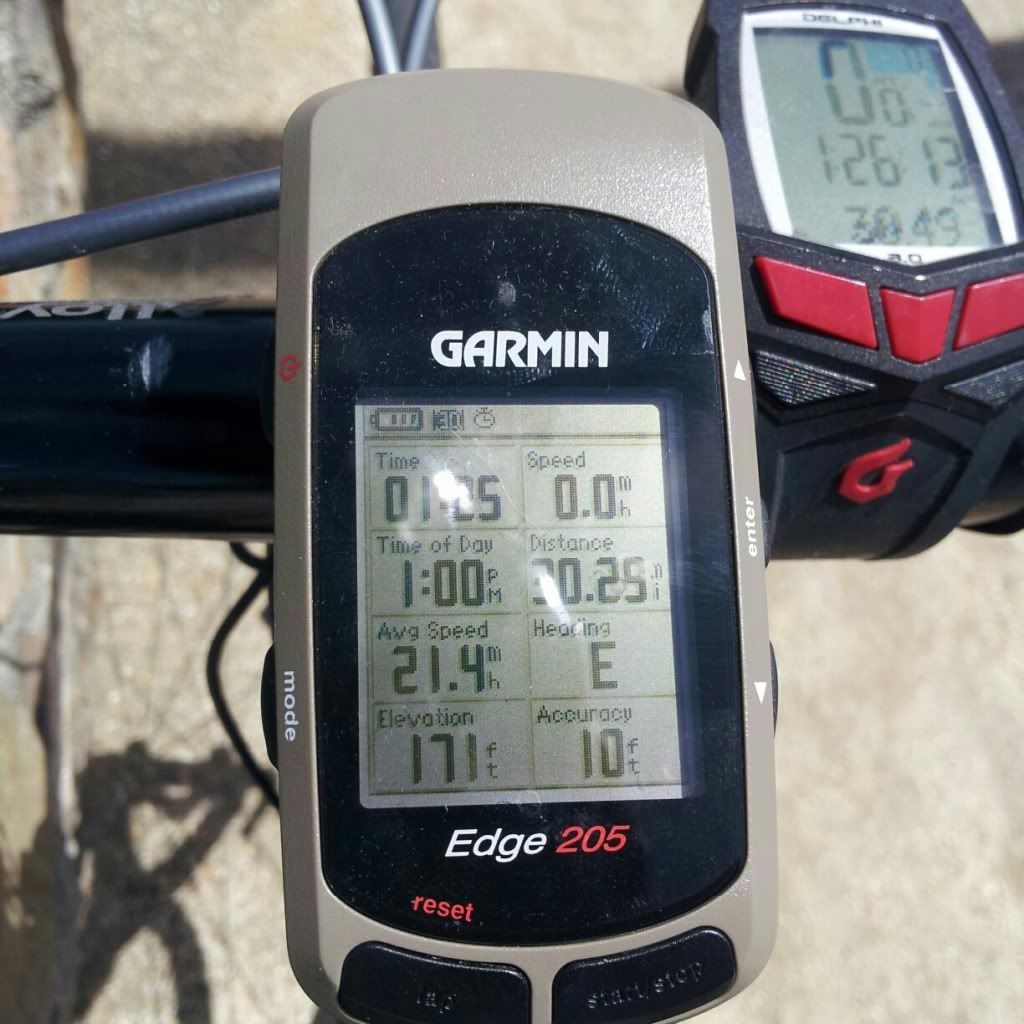 PR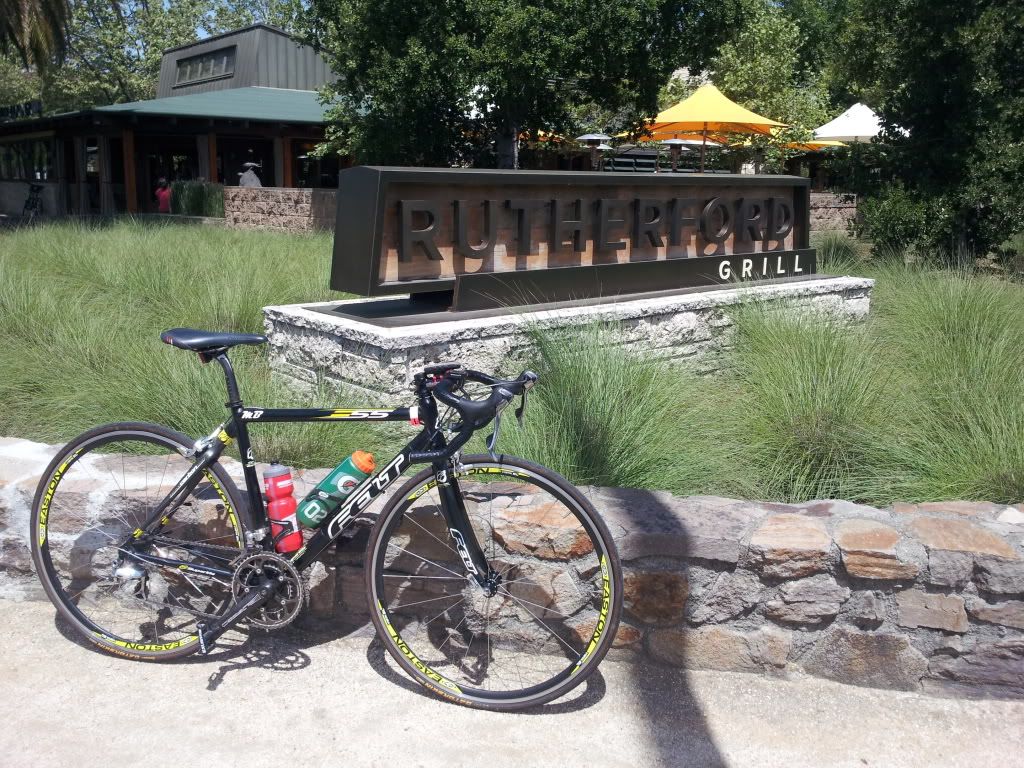 First stop, Rutherford Grill.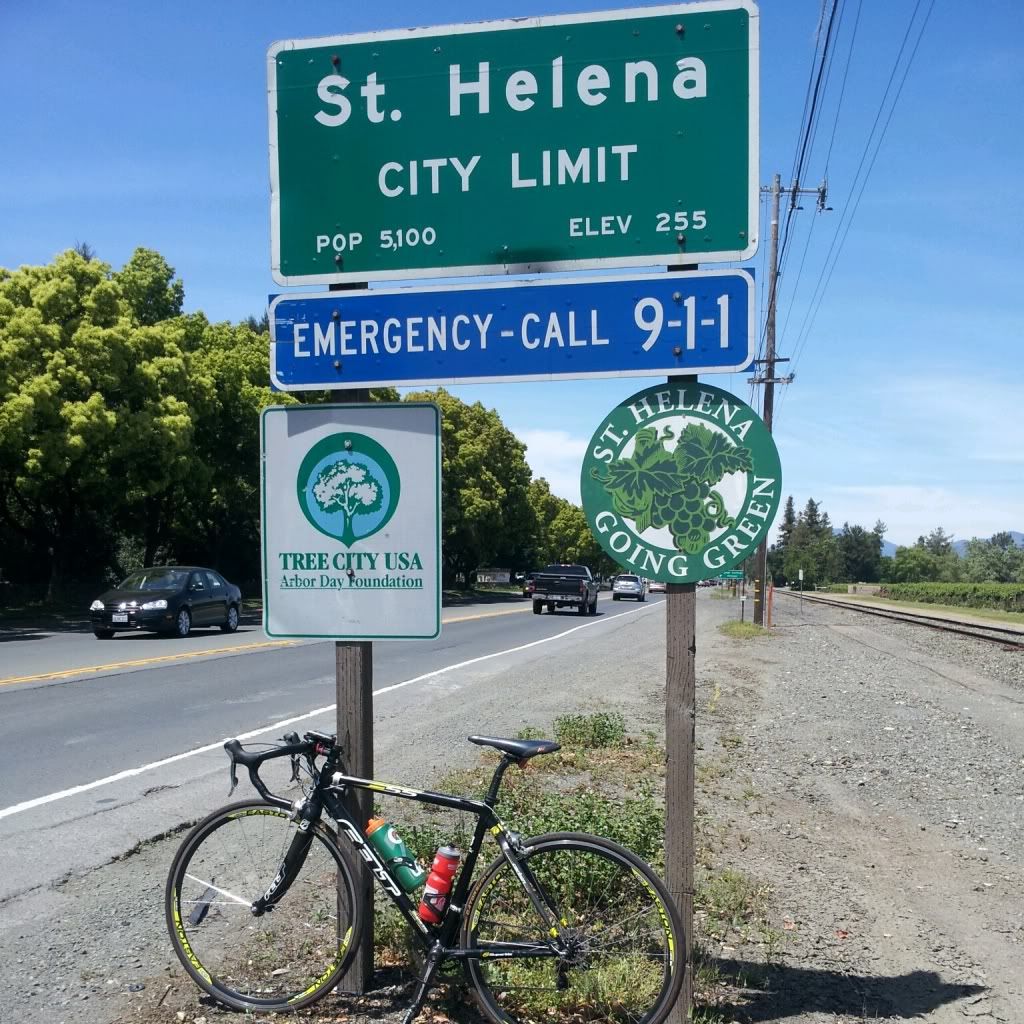 Endured the rough pavement and got to St. Helena.
On the way back, I found a refill station...for .35 cents!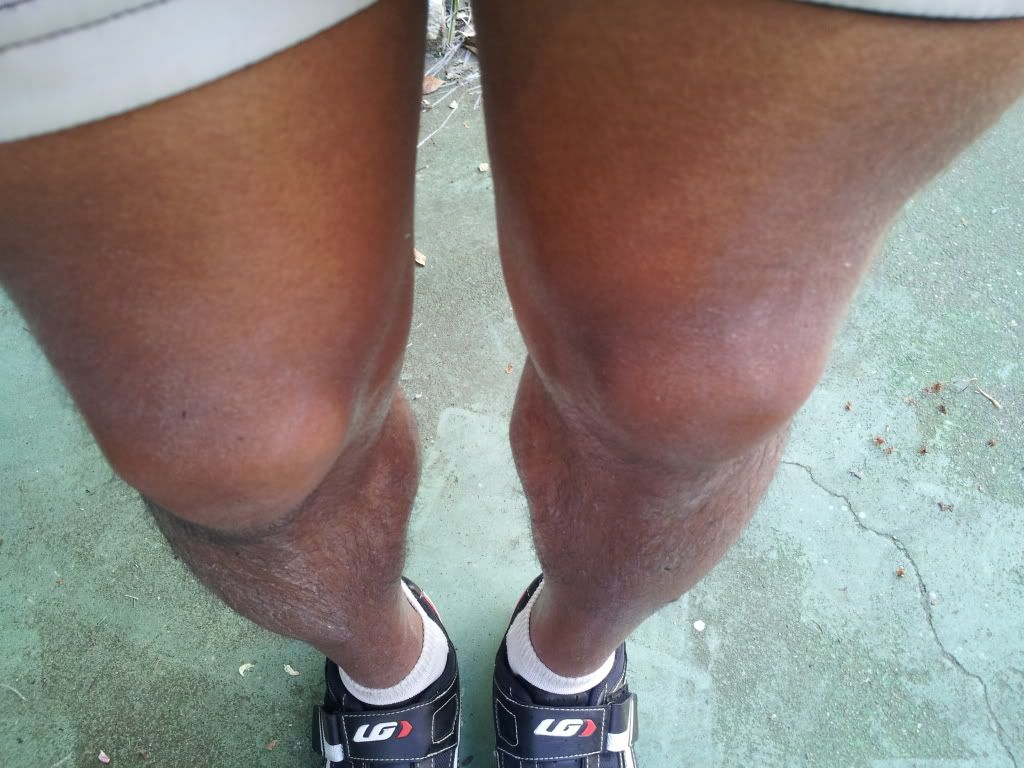 Dark legs