Made the same back and fourth ride from Esparto to Winters, then to Davis and back. I had a PR for 15miles @ 23.6mph going to Winters. I was really trying to get up to 24mph but that was tough. I made my way to Davis then came back before 4pm. Once I got back to Winters, my spoke in front wheel popped. I am pissed because this is my third spoke I broke in the front wheel of the Fuzions. I think its time for a new wheelset.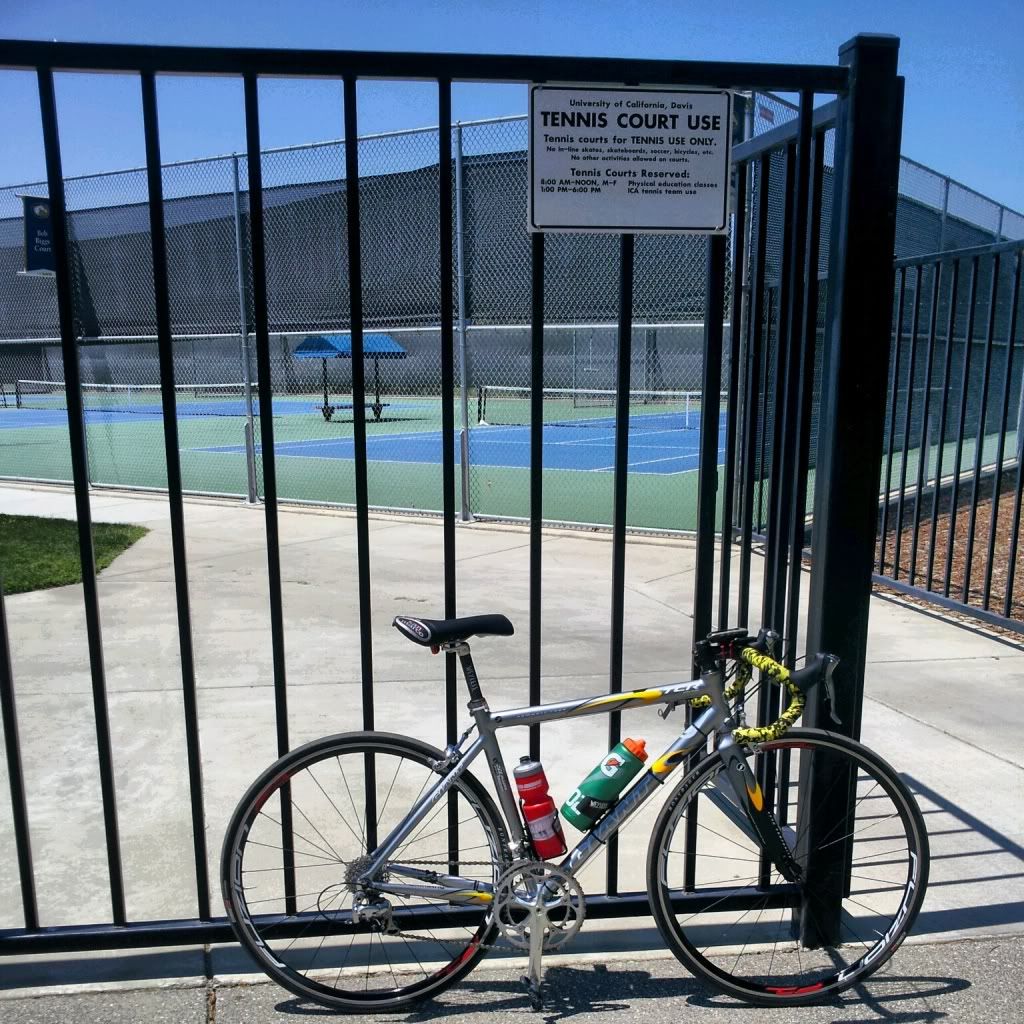 Next time I will bring my tennis racket.
DANG IT!!!! Another broken spoke!
Overall mileage.