Today was Bike to Work Day for Sacramento with a Bikefest at the Capitol. I mapped out a new route out of Esparto to Sacramento. It wasn't recommended by GoogleMaps, but decided to take it even though there was not actual bike lanes. Plus, there has to be a better way to get to Sac rather than going south to Davis then on over. This route was more direct heading west then south to Sacramento.
I made the usual way to Woodland from Esparto. I just kept going into Woodland until I got to the community college. I headed north until I got to Main Street then headed east. That road takes you all the way to Sacramento running parallel to the American River. It was a great ride on Old River road because there was good wind coming from the North. There would be times I would just get out of my seat and sprint to reach 30mph and try to cruise in the 25-30mph range. That just zipped me on over to Sac.
Once I made it to the Capitol Bikefest, I found my buddy Chris and took advantage of the free snacks and ice cream. I also picked up a free shirt for the May is Bike Month campaign. After hanging out there for a bit, we road towards Arden Mall and went south on Howe to have lunch at Panera Bread. We parted ways as I had to go back to Davis. I headed back downtown on H Street and eventually found my way back to the Capitol where I am more familiarized with the area. The ride to Davis was bearable with a crosswind. The only thing that gets me when I ride in this area is the dry air and sun when there are no clouds to take shade under. I made it to Davis burned a good amount of calories.
Bikefest 2012 in Sacramento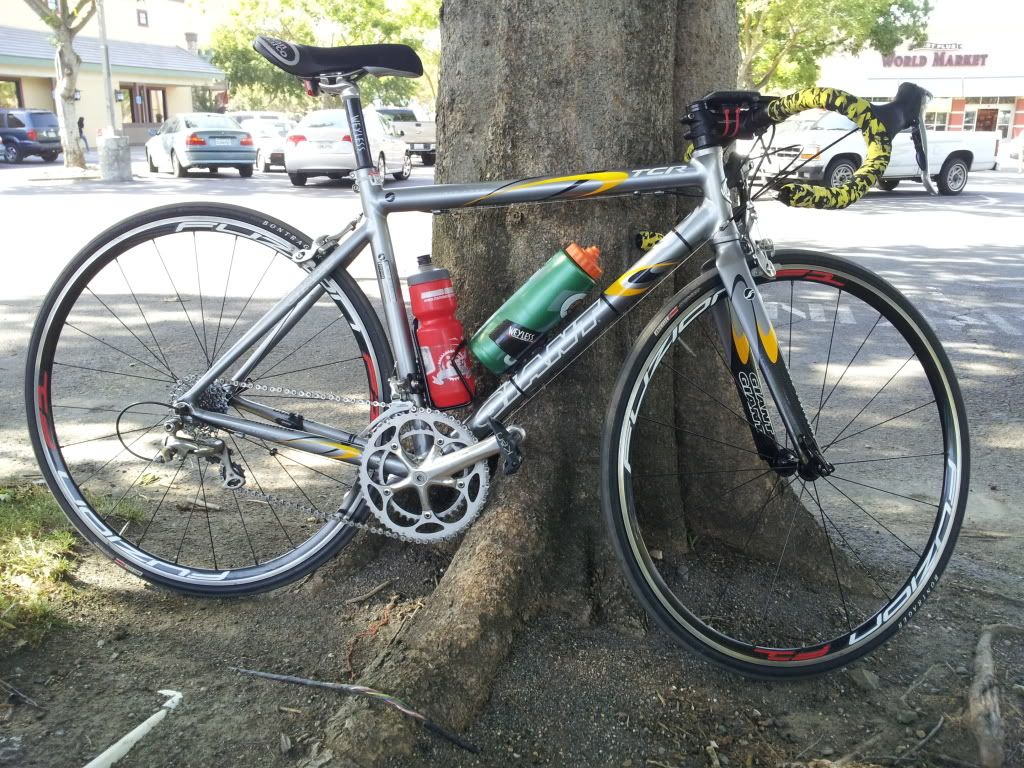 TCR in Davis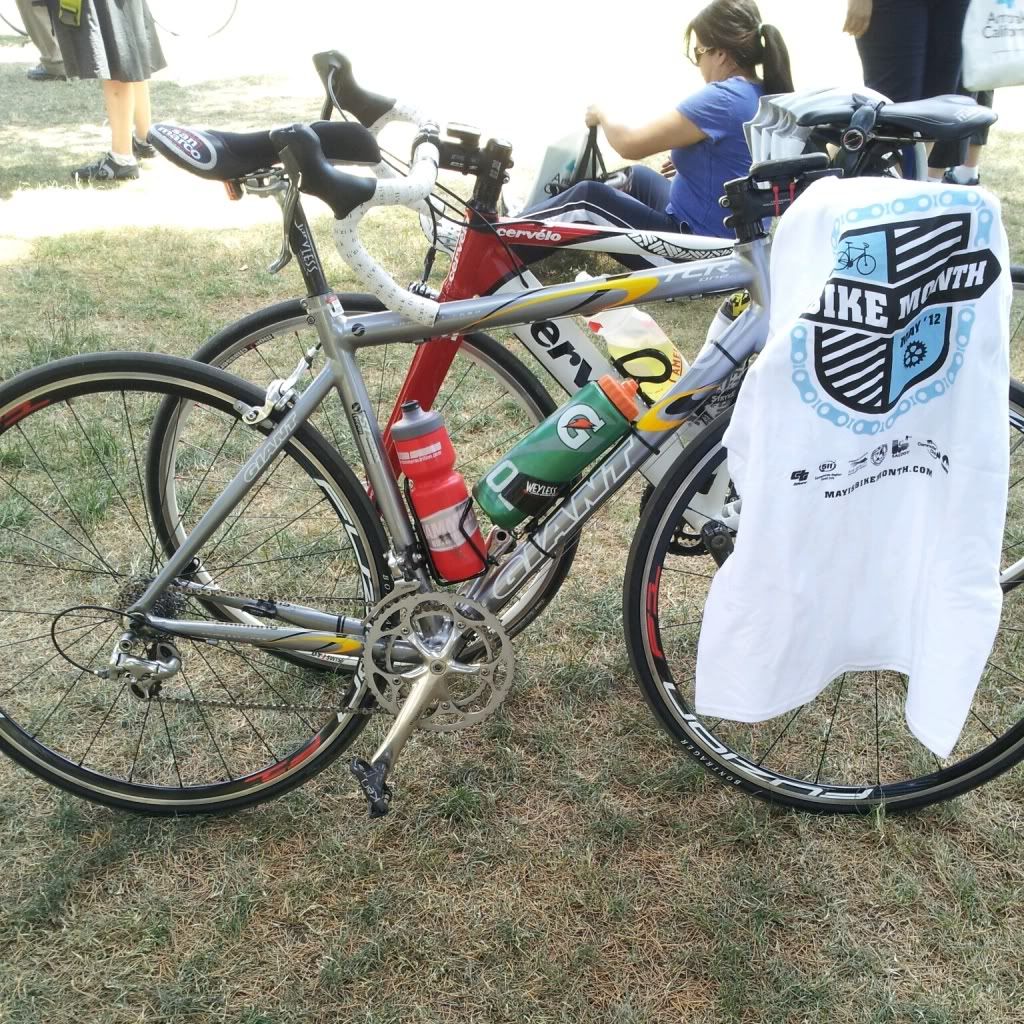 Got my free shirt!
Overall mileage!