Another new day to try a different route in the area. I rode from Esparto to Woodland, then to Davis and end in Winters. The ride from Esparto to Woodland was a new route to me. You still pass through endless farmland and over HWY505. There is an area in between Woodland and Esparto where you have smooth roads passing through a neighborhood. After you pass the neighborhood, you get back onto rough roads. Once you get to Woodland, your suddenly back to regular car traffic.
I made a quick stop at Foys Bike shop to get a quick pump up to 120psi and to find the best way to Davis. I talked with Tom about local rides and the shop. I had a quick snack and off I went to Davis. The lone road to Davis was nice because there was an actual bike path. There was a crosswind which made me have to tuck most of the way and just spin the legs. I got to Davis and made a stop at the Downtown park before heading to Winters. The ride from Davis to Winters was a usual ride for me. I just got a little more headwind.
The past couple rides starting all the way back from the Sea Otter Classic Gran Fondo my Felt has been having some creaking noises from the bottom bracket. I had to ask the mechanic at the Gran Fondo to tighten bolts but it still made creaking noise when I put power on the pedals. This ride I had to endure the creaking noise the whole time. Once I got to the outskirts of Winters, there was a big screeching noise that suddenly came from my bottom bracket. Something totally failed in there. I am glad it happened just towards the end of the ride. I had to pedal into Winters with a screeching/crunching sound.
At home, I took off my Power Pro bottom bracket to find I demolished it. The small balls from the bearing came out and it seemed like some of the other balls were missing. It just didn't look complete. I tried shoving the balls back into place and putting it back together but there was still a little resistance when turning the BB back and fourth. So new bottom bracket for me...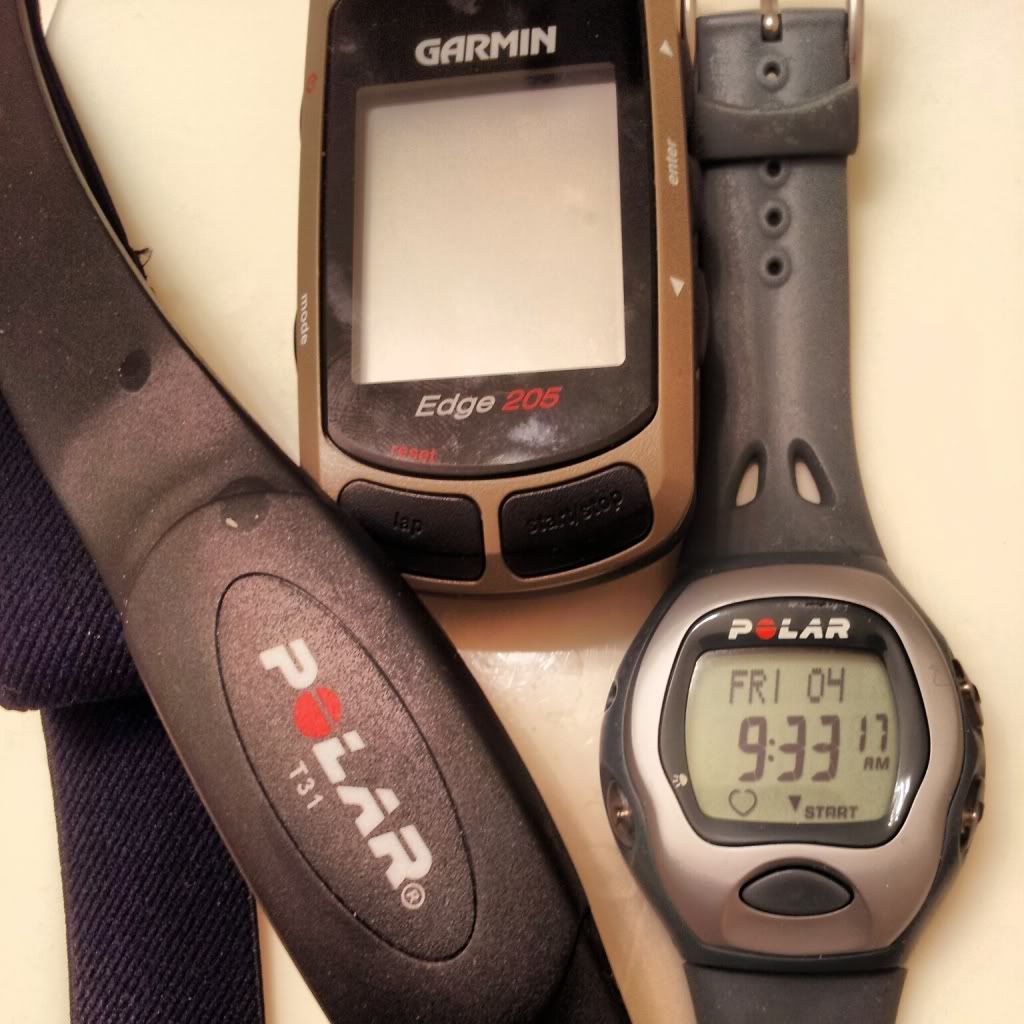 All I need for a epic training day.
The only snacks I have left.
Out in the middle of nowhere between Esparto and Woodland.
First stop is Foys in Woodland. I just need some air and directions to Davis.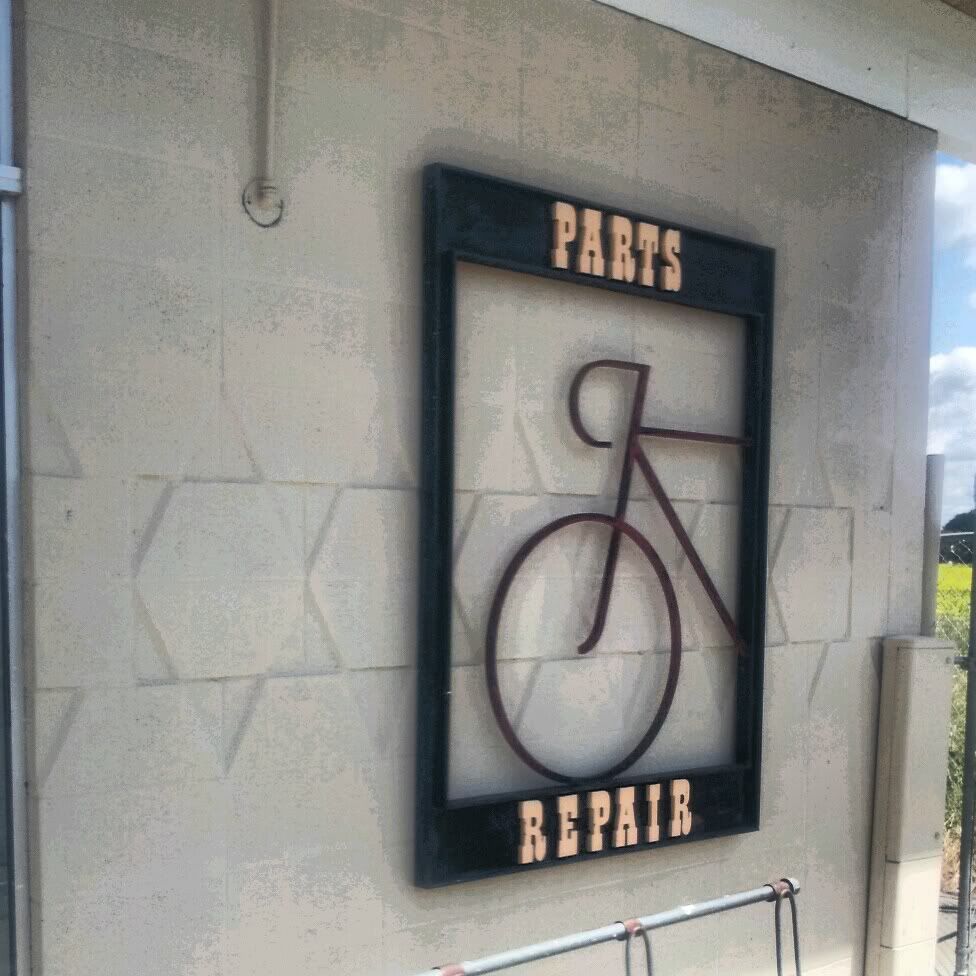 They do have a nice repair department.
Made it to Davis, but no Farmers Market.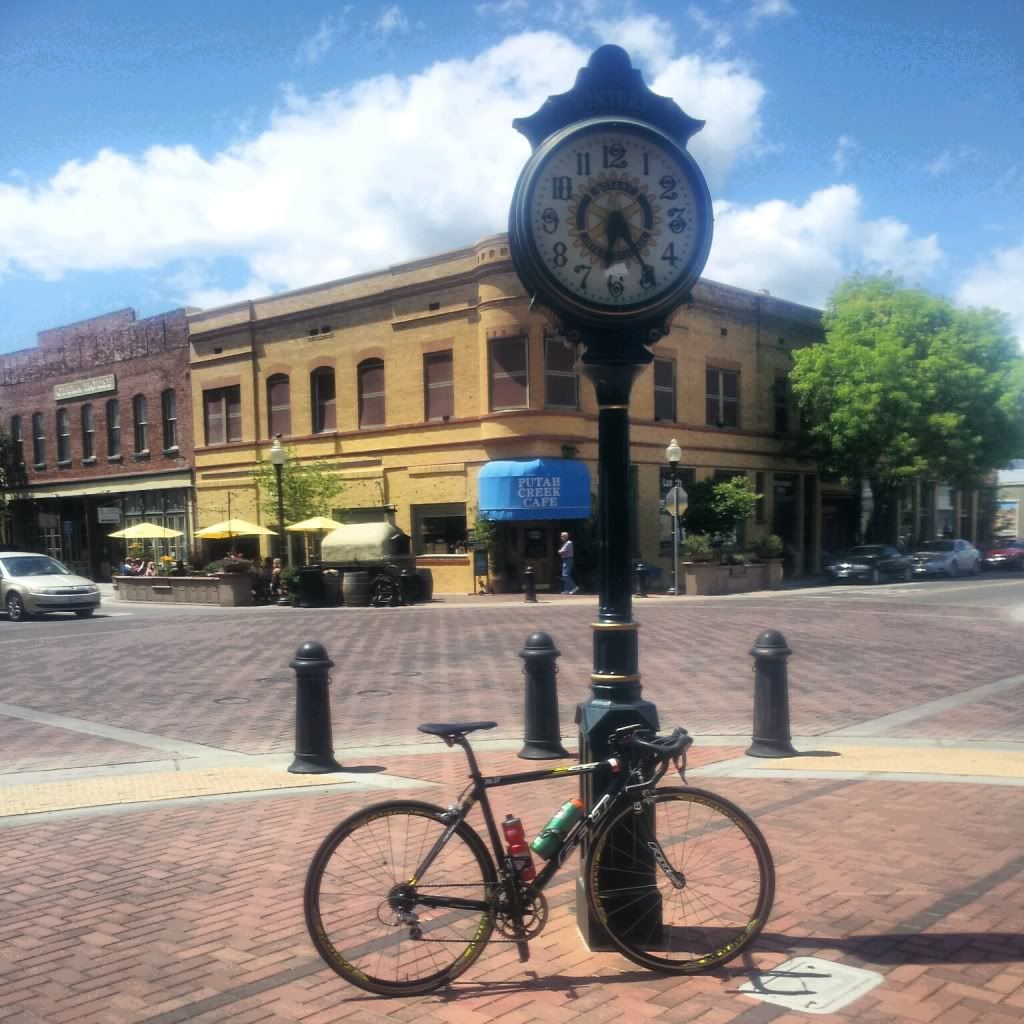 Final stop to Winters...with a broken bottom bracket.