I am back on the TCR since the Felt is broken. I wanted to add more miles to my regular loop route and discover a new roads. I have always wanted to go to Suisun from Cordelia so that was my new route of the day. The route out of Vallejo to Benicia and up to Cordelia was routine. I took Lopes road from the Industrial area for a change. I was always discouraged to take that route because of higher traffic and cars like to go fast on that road. Lopes is actually pleasant because of the smoother road. I took that right onto Cordelia Road which takes me right into Suisun. I did not realize how narrow that road was. Luckily there wasn't that many cars/trucks that morning. I had to stop at the railroad crossing because there was a train moving back and fourth over the road. I seriously had to wait a good 15 minutes. O well...more rest time.
I got into Suisun with no problems. I stood out at the waterfront to take some pics and find a route back into Fairfield. Luckily, I just road and found a pedestrian overpass that took me in right behind the court offices. I wanted to stop into Ray's Bike shop but they were still closed. I made my way back home to Vallejo passing through Cordelia again and making the same route up McGary and down AmCan Road. I wish they cleaned up American Canyon road soon. There is a whole bunch of brush that protrudes onto the shoulder.
After this ride, I will only take Cordelia Road in the morning. It would be scared to have big trucks pass me on that road. Other than that, it was a good 50 mile ride.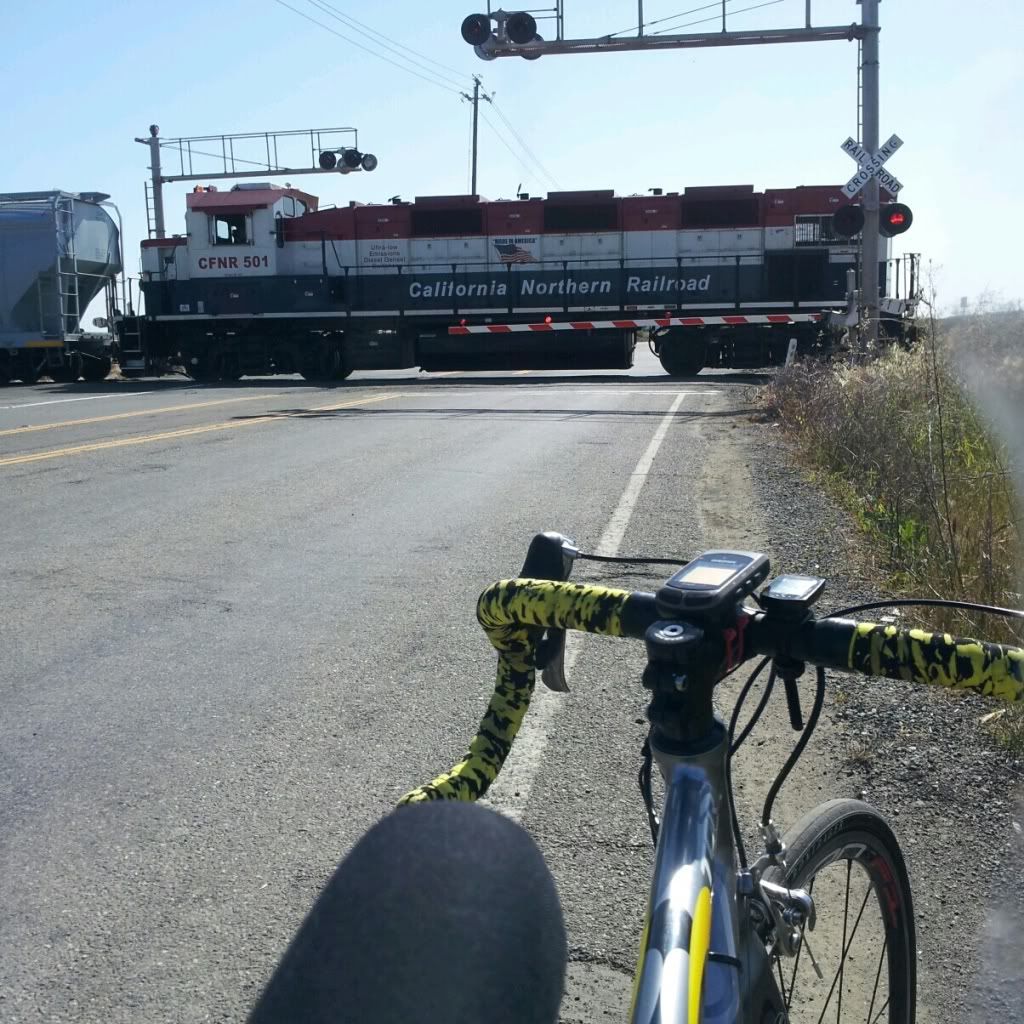 Waiting....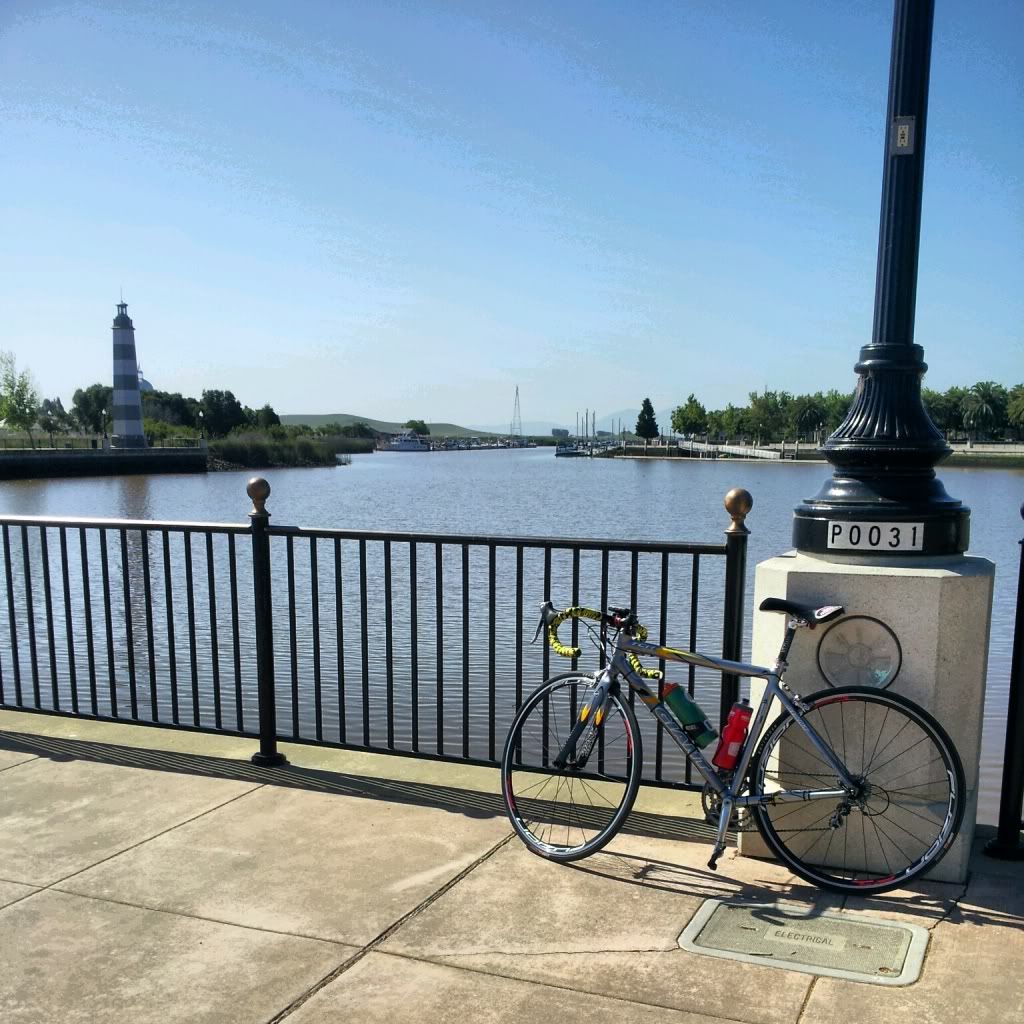 Suisun Waterfront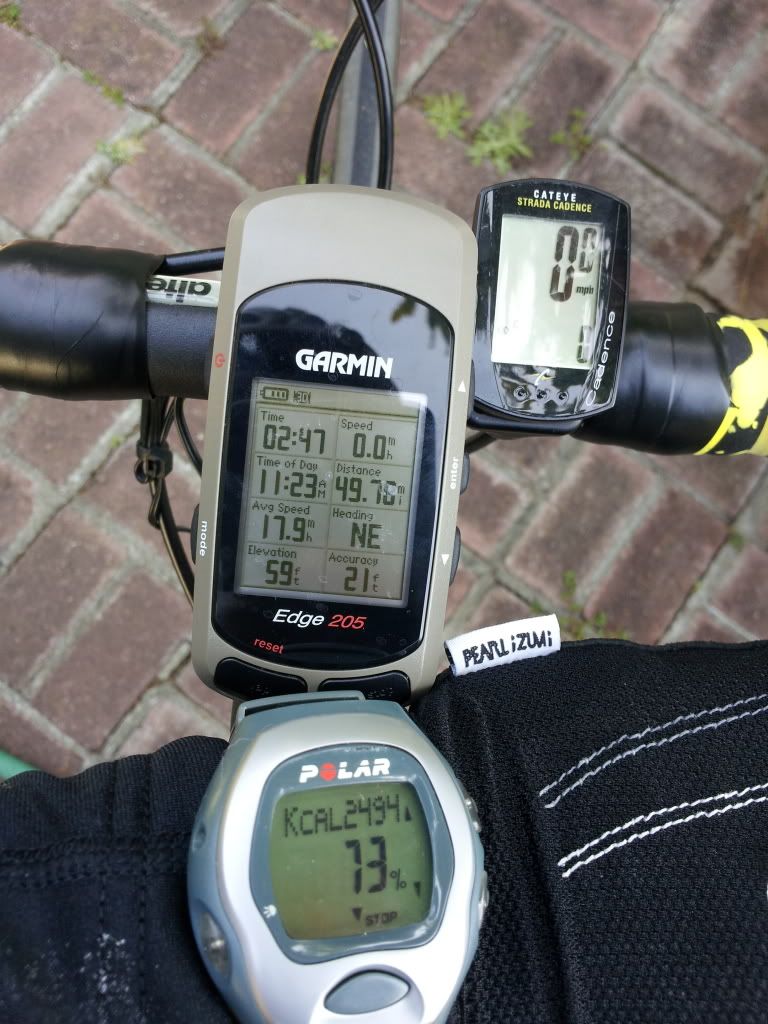 Overall time